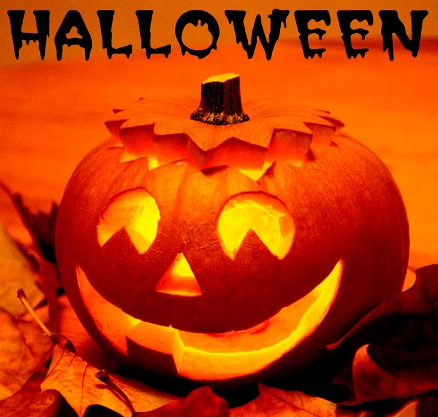 Did You Know?
One quarter of all the candy sold annually in the U.S. is purchased for Halloween.
Halloween, celebrated each year on October 31, is a mix of ancient Celtic practices, Catholic  and Roman religious rituals and European folk traditions that blended together over time to create the holiday we know today. Straddling the line between fall and winter, plenty and paucity and life and death, Halloween is a time of celebration and superstition. Halloween has long been thought of as a day when the dead can return to the earth, and ancient Celts would light bonfires and wear costumes to ward off these roaming ghosts. The Celtic holiday of Samhain, the Catholic Hallowmas period of All Saints' Day and All Souls' Day and the Roman festival of Feralia all influenced the modern holiday of Halloween. In the 19th century, Halloween began to lose its religious connotation, becoming a more secular community-based children's holiday. Although the superstitions and beliefs surrounding Halloween may have evolved over the years, as the days grow shorter and the nights get colder, people can still look forward to parades, costumes and sweet treats to usher in the winter season.
For more Halloween news click on
Halloween around the World:
http://www.novareinna.com/festive/world.html
http://en.wikipedia.org/wiki/Halloween_around_the_world
••, one of the greatest and most influential artists of the 20th century, is born in Malaga, Spain.
Picasso's father was a professor of drawing, and he bred his son for a career in academic art. Picasso had his first exhibit at age 13 and later quit art school so he could experiment full-time with modern art styles. He went to Paris for the first time in 1900, and in 1901 was given an exhibition at a gallery on Paris' rue Lafitte, a street known for its prestigious art galleries. The precocious 19-year-old Spaniard was at the time a relative unknown outside Barcelona, but he had already produced hundreds of paintings. Winning favorable reviews, he stayed in Paris for the rest of the year and later returned to the city to settle permanently.
The work of Picasso, which comprises more than 50,000 paintings, drawings, engravings, sculptures, and ceramics produced over 80 years, is described in a series of overlapping periods. His first notable period–the "blue period"—began shortly after his first Paris exhibit. In works such as The Old Guitarist (1903), Picasso painted in blue tones to evoke the melancholy world of the poor. The blue period was followed by the "rose period," in which he often depicted circus scenes, and then by Picasso's early work in sculpture. In 1907, Picasso painted the groundbreaking work Les Demoiselles d'Avignon, which, with its fragmented and distorted representation of the human form, broke from previous European art. Les Demoiselles d'Avignon demonstrated the influence on Picasso of both African mask art and Paul Cezanne and is seen as a forerunner of the Cubist movement, founded by Picasso and the French painter Georges Braque in 1909.
In Cubism, which is divided into two phases, analytical and synthetic, Picasso and Braque established the modern principle that artwork need not represent reality to have artistic value. Major Cubist works by Picasso included his costumes and sets for Sergey Diaghilev's Ballets Russes (1917) and The Three Musicians (1921). Picasso and Braque's Cubist experiments also resulted in the invention of several new artistic techniques, including collage.
After Cubism, Picasso explored classical and Mediterranean themes, and images of violence and anguish increasingly appeared in his work. In 1937, this trend culminated in the masterpiece Guernica, a monumental work that evoked the horror and suffering endured by the Basque town of Guernica when it was destroyed by German war planes during the Spanish Civil War. Picasso remained in Paris during the Nazi occupation but was fervently opposed to fascism and after the war joined the French Communist Party.
Picasso's work after World War II is less studied than his earlier creations, but he continued to work feverishly and enjoyed commercial and critical success. He produced fantastical works, experimented with ceramics, and painted variations on the works of other masters in the history of art. Known for his intense gaze and domineering personality, he had a series of intense and overlapping love affairs in his lifetime. He continued to produce art with undiminished force until his death in 1973 at the age of 91